Our focus: Toys.
"In the beginning there was the teddy bear …"

The invention of the teddy bear by Richard Steiff is where it all started. Since then, we have been breathing life into these soft toys, pre-made or crafted, with our fabrics – loosely following our old company motto: "By giving the teddy its fur, we have given people comfort."
It's hardly surprising, then, that this area continues to play a prominent role for us. After all, it is the "DNA" of our company. Margarete Steiff GmbH understandably holds a special position among our customers – also in light of our shared history.
Milestones of this extraordinary, almost historical collaboration included …
… the "PB 55" teddy bear:
The first teddy developed by Richard Steiff –very likely already using Steiff Schulte mohair (plush, movable, 55 cm tall).
… the "Zotty" teddy bear:
Produced from 1951 to 1978, it is considered the iconic archetype of the fuzzy teddy bear.
… the Louis Vuitton bear:
Without doubt, Steiff bears are exclusive products. This model achieved the record value of almost 2 million euros at an auction, however.
… the paper teddy
This was an emergency solution from 1919, when no mohair was available after World War I. Technical development in the course of the last century has made it a "sustainable model", however.
… the hedgehog "Mecki":
This toy achieved a particularly high profile due to simultaneous distribution via the "Hörzu" magazine and other media.
… the future:
Since Margarete Steiff GmbH and our company keep on working to develop new models, fabrics, and processes (among other things in our "Teddies for tomorrow" initiative), it is quite likely that further milestones and highlights are ahead of us to report on in future.
We clothe teddies from all renowned toy manufacturers around the world
Any reputable teddy bear that is aiming for a refined appearance will wear "Steiff Schulte" – even if it's not a Steiff bear: We have been a long-term supplier for all popular manufacturers of high-quality soft toys worldwide.
They include: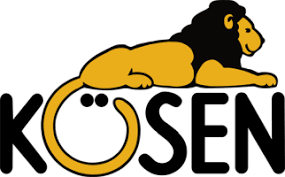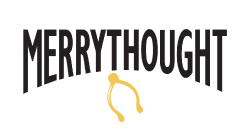 One big (bear) family:
Partner of fans and hobbyists around the world.

Once the bear boom had started its victory march around the world, there was no stopping it. Originating in the USA, the late 1980s saw a trend of not only buying or collecting teddy bears, but of actually making one's own based on one's own ideas. These hobbyists and designers would at times set very high standards for their creations, while only needing small amounts of material to make their stuffed animals.
Steiff Schulte as a production company sells its high-quality fabric only "by the roll". This was an issue we solved by developing a worldwide network of distributors that specialise in shipping very small quantities. This allows us to continue to optimally support the fan community with original goods in spite of the small quantities they need.
Find an up-to-date list of our sales partners for the toys and hobbies sector here.
At home in the international teddy network for decades
We have vigorously pursued and promoted "contact with the world" and mutual professional exchange from the very beginning.
For example, we regularly use the Nuremberg Toy Fair and international teddy bear fairs to communicate with our customers, partners, and experts. It also serves as a contact base where we can approach potential new customers. We have maintained a deep, pervasive, and successful relationship with most of our customers and partners for decades …
STEIFF SCHULTE WEBMANUFAKTUR GMBH
Holteistr. 8
D-47057 Duisburg
Opening hours:
| | |
| --- | --- |
| Mon to Thu | 9:00 AM to 3:00 PM |
| Fri | 9:00 AM to 12:00 PM |